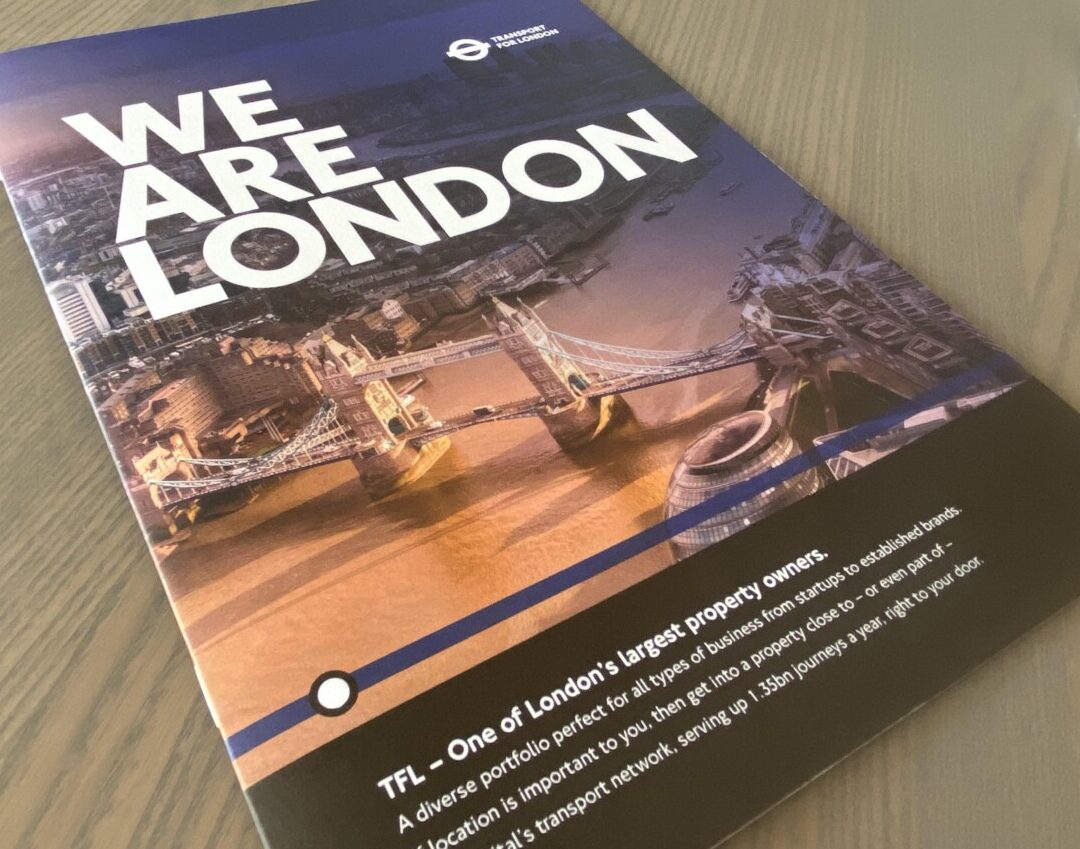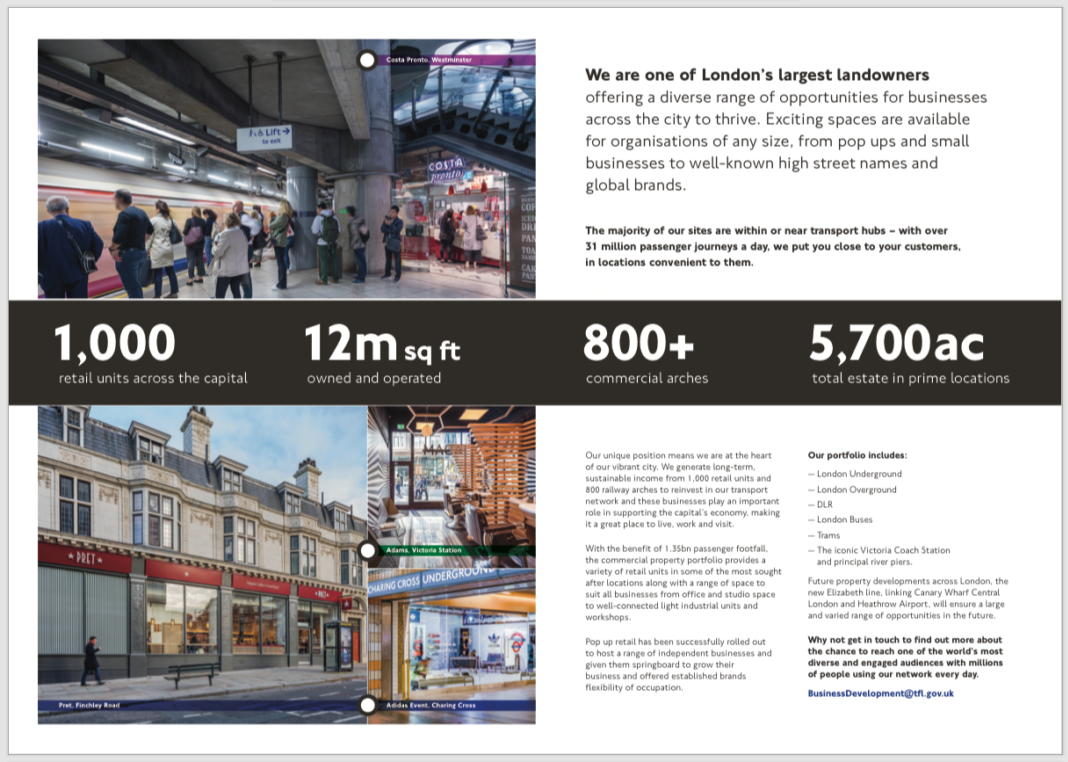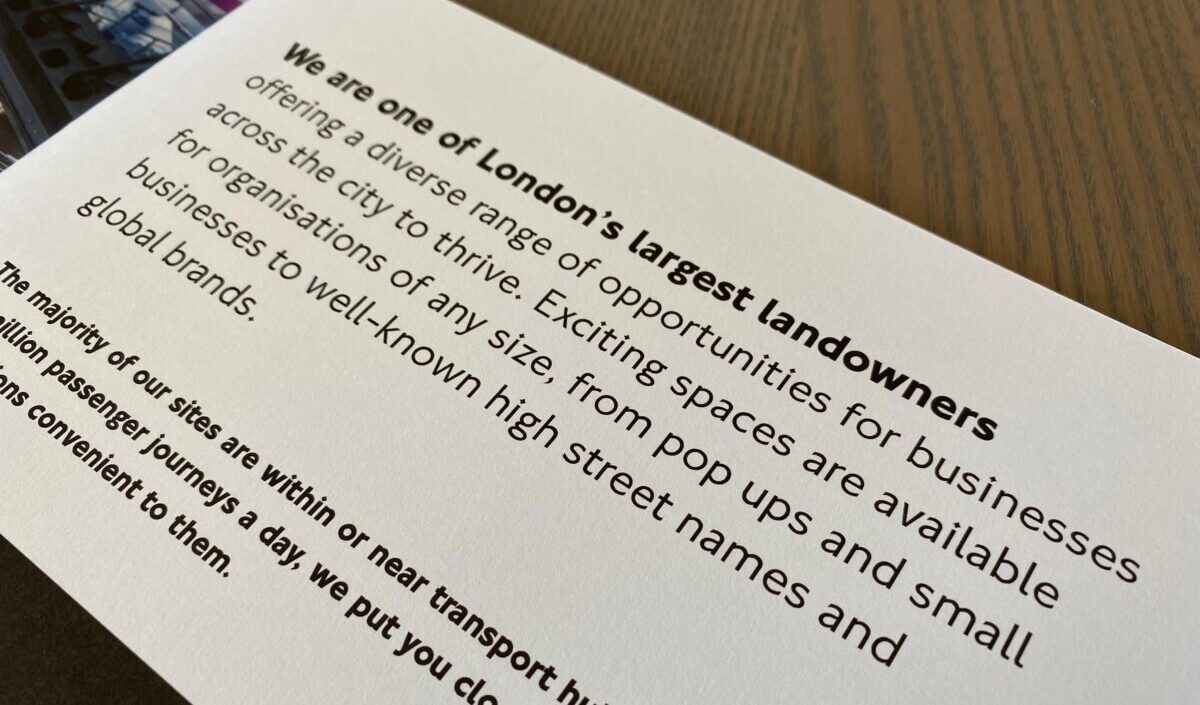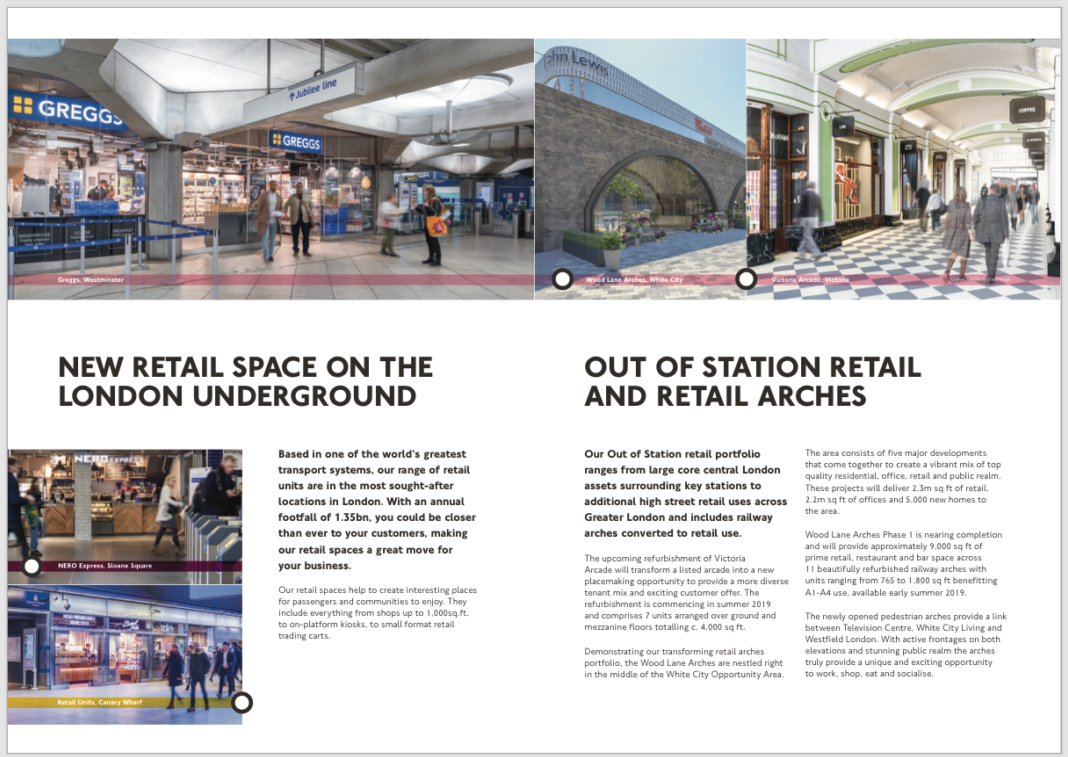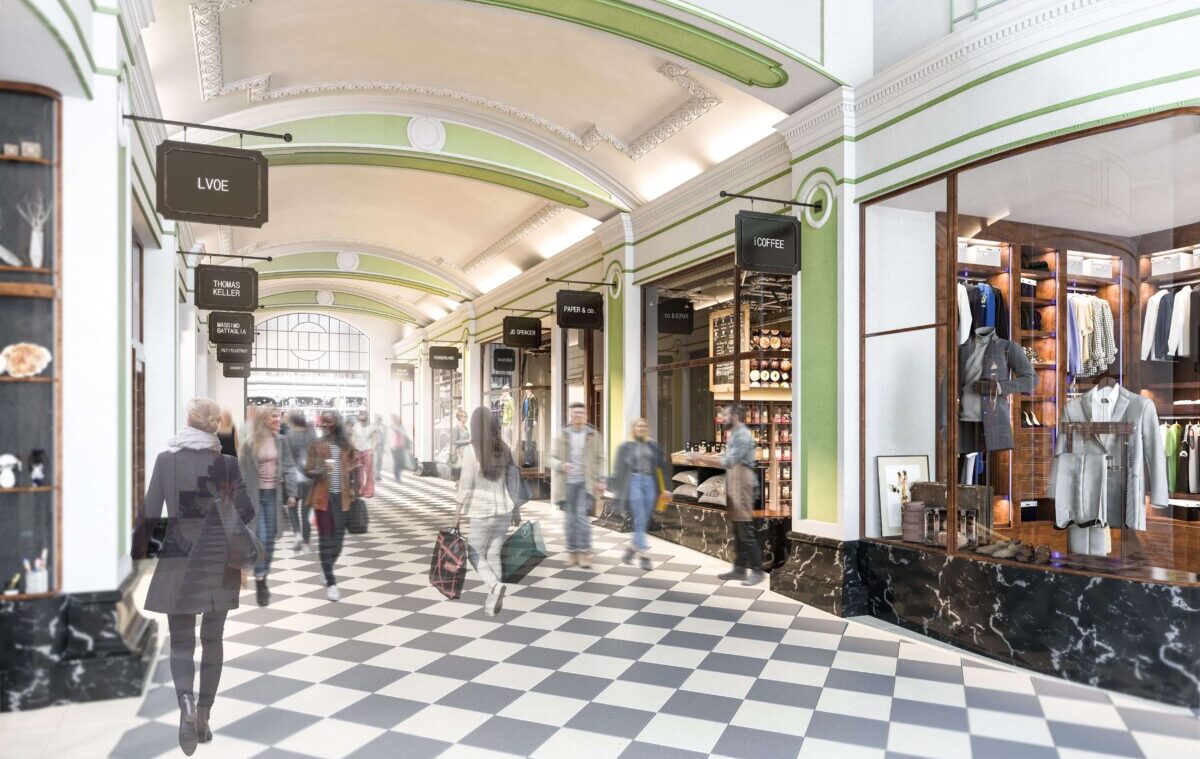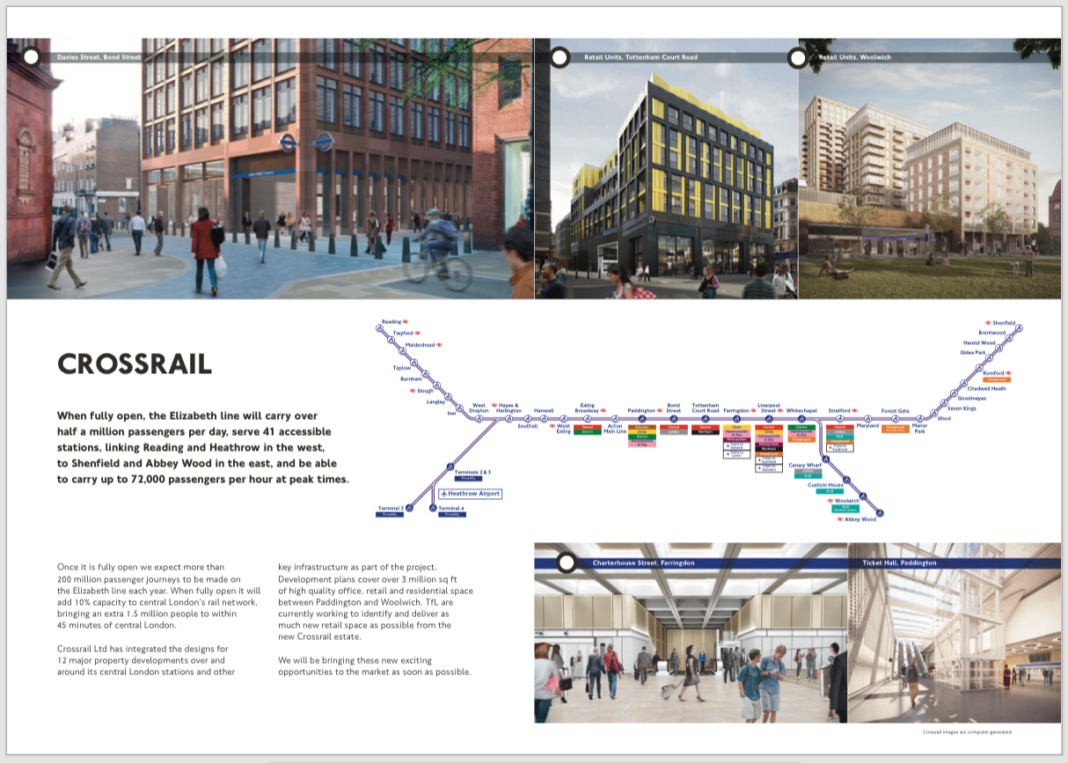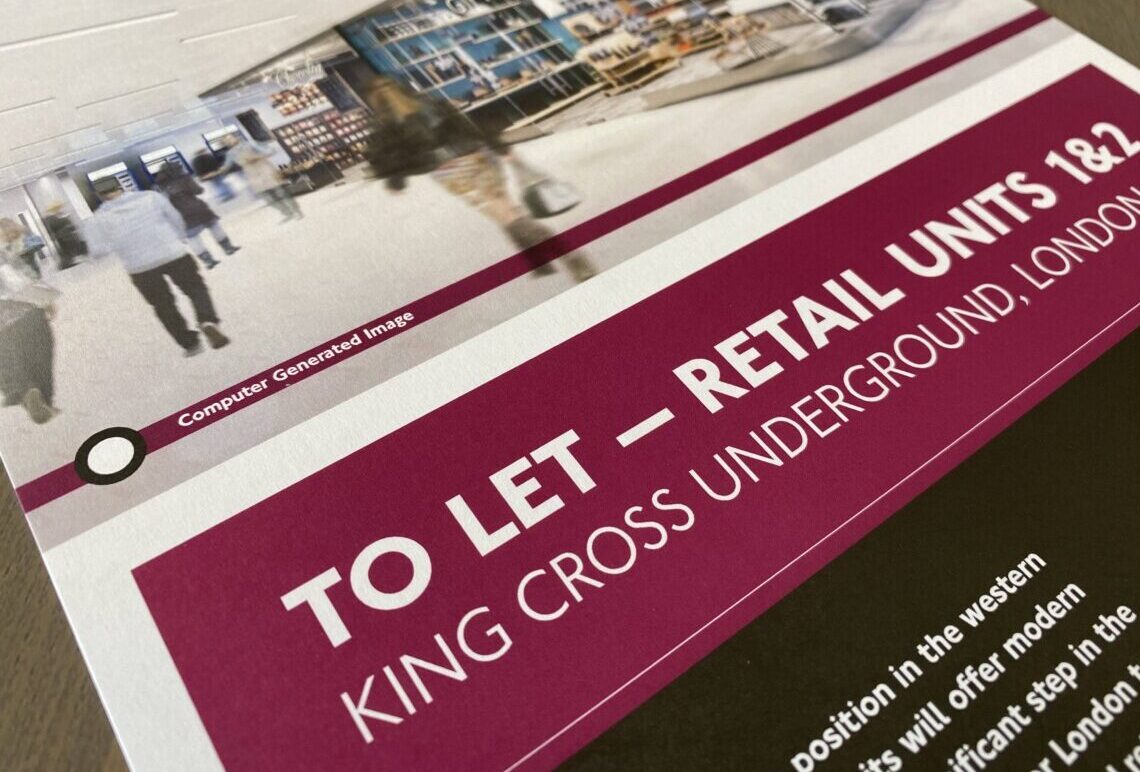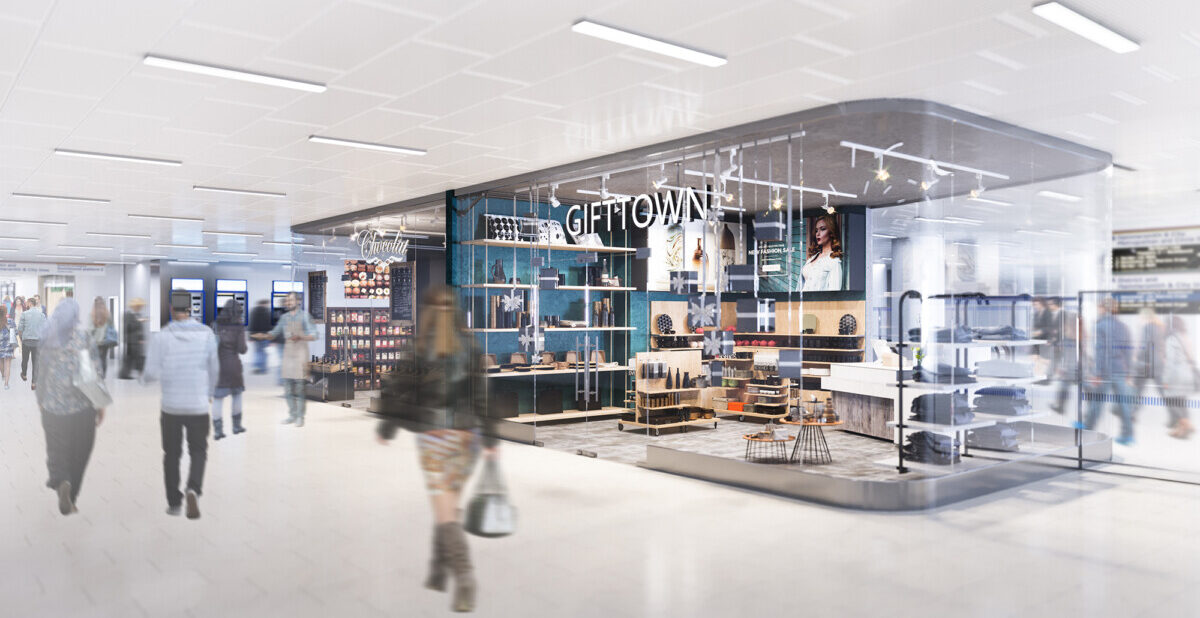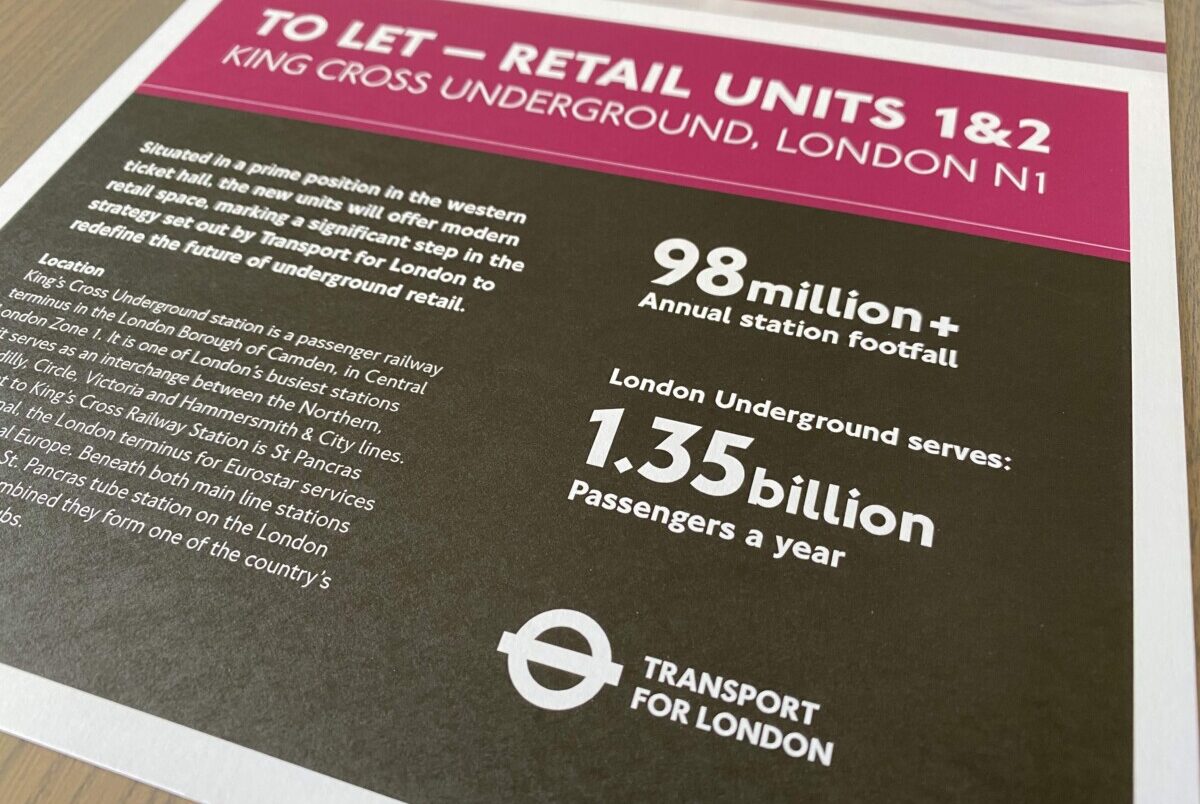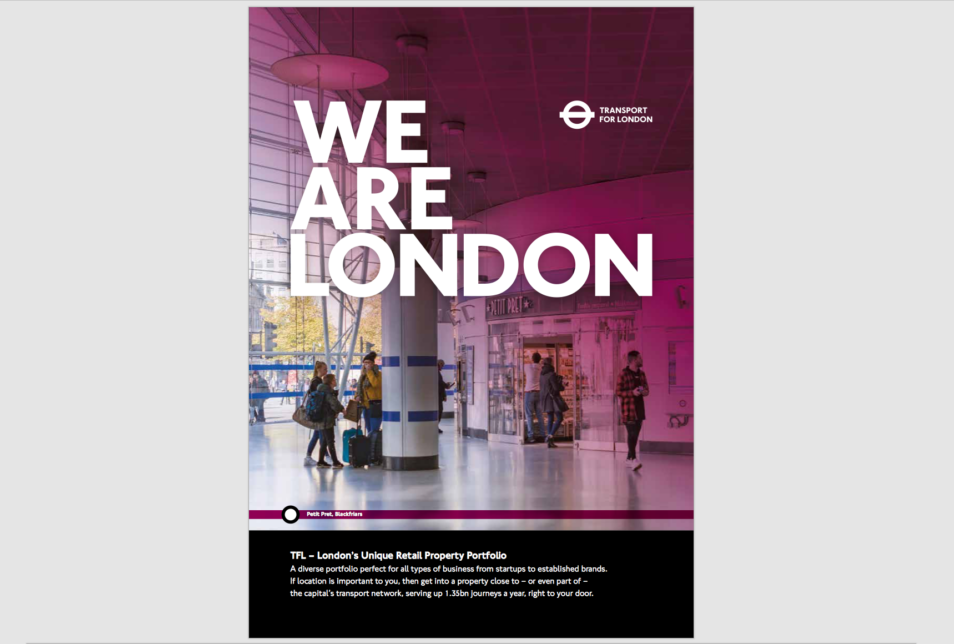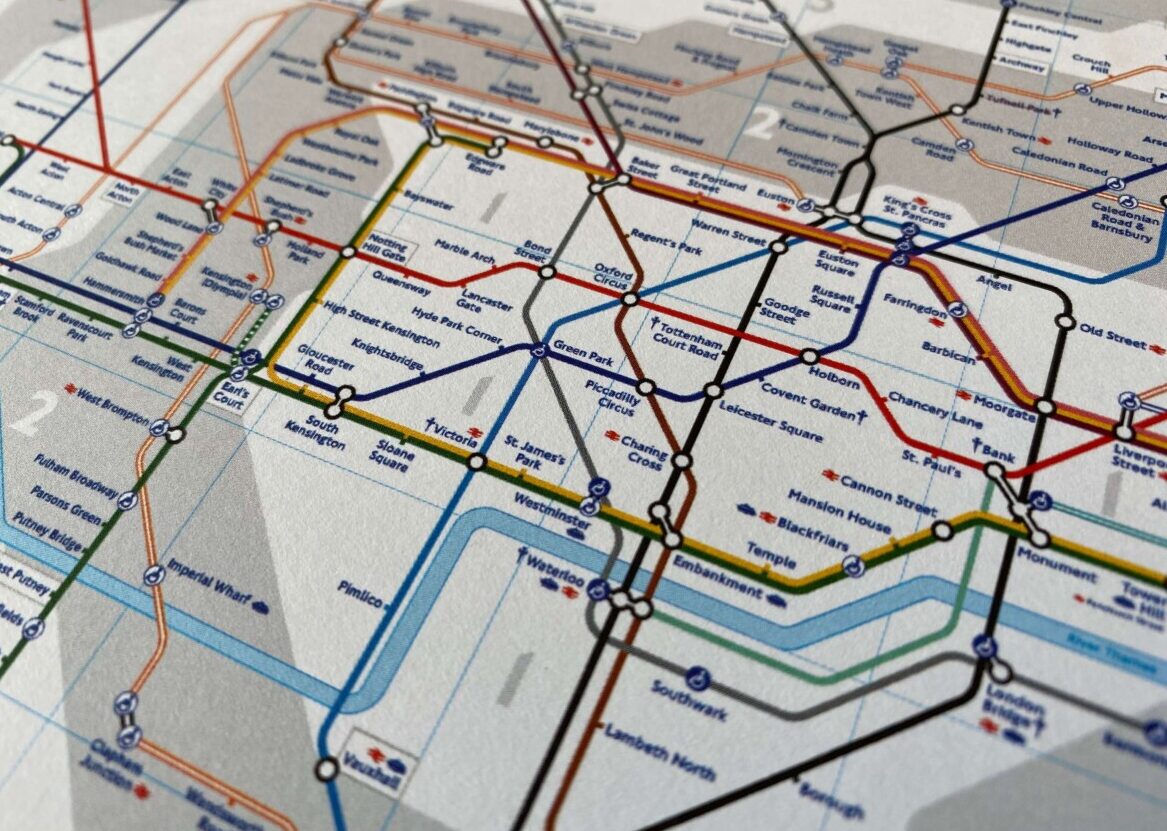 TFL are one of London's largest landowners offering a diverse range of opportunities for businesses across the city to thrive.

Based in one of the world's greatest transport systems with an annual footfall of 1.35bn, the range of retail units are available for organisations of any size, from pop ups, small businesses, to well-known high street names and global brands in the most sought-after locations in London.
Following a stringent procurement process, Wildwood were appointed to help increase the awareness and profile of TFL's diverse property portfolio across Central London from kiosks, In-Station, Out-Station, Arches and Crossrail.